In the south of the country, there's a unique place in the vicinity of the sea. Unique because if Korea has a lot of teas to offer, the terraced fields in Boseong (대한다원) are breathtaking. Just watch.
My visit
I took the bus from Seoul to Gwangju and made it my base to visit Boseong and Damyang. I heard almost nothing positive about Gwangju while doing my research, everyone telling me how interesting the town was, nothing to see/do/… Well, I loved it but I'll come back to that in another post. From Gwangju, I took a bus that took me directly to the parking lot of the fields. I called the tourist hotline to get the schedule of the bus (this hotline was a life-saver so many times during my year, these people are super helpful!). Just hit 1330 and ask for someone in English and they can help you with everything: hotel reservations, public transportation schedules, opening hours of a place,… It's free and available 24/7. So, they found me a direct bus around 7 am and then I just had to ask the driver to tell me when to go off. They are usually quite helpful but keep an eye on your Naver Maps, you never know 😉 I arrived 15minutes before it opened, 8 or 9 am, I don't remember exactly. Since they were three of us, they just let us buy our tickets and opened the gates and we went in three different directions to not bother each other.
First of all, even before reaching the tea fields, the landscape is already beautiful with a long path surrounded by cedar trees that welcome you into another world.
It was love at first sight. Even if you saw lots of pictures before, it's still a "wow" moment when you arrive. The lush green hills, the complete silence, the sun, the fresh new leaves growing up,… It was perfect. I took the opportunity of having the place for myself to take pictures, send the drone in the sky and just admire the scenery. You can walk between the rows of leaves, respectfully and without touching anything, and just stroll around.
Not to miss
Go as high as you can, there are some stairs and then a dirt trail where you'll have a fantastic view of the fields and, you can capture the sea as well on the horizon if the weather allows it. (These shots are from my drone if you can't tell). Follow the "Ocean observatory" signs to reach the peak.
Follow the trail, you'll go into a small forest, tiny waterfalls, again, if it's not crowded, it's fantastic. Few hours after my arrival, there were a lot of people but most people don't go up and just take selfies (I think the place was featured in a K-Drama) at the base of the stairs so don't hesitate to go on the sides or up to be by yourself.
The bonus
The tea fields are not the only "attraction". Well, of course, there's the food and drink stuff, you can buy almost anything related to tea obviously but as I don't like tea, I can't tell you anything about it. But there's a big shop waiting for you.
No, what I want to talk to you about is the bamboo grove near the tea fields. Once you're inside, it will be on the right and I think, even if it's on the map, not everyone goes that way. Depending on the crowds, you can start by going there or making it the grand finale of your visit.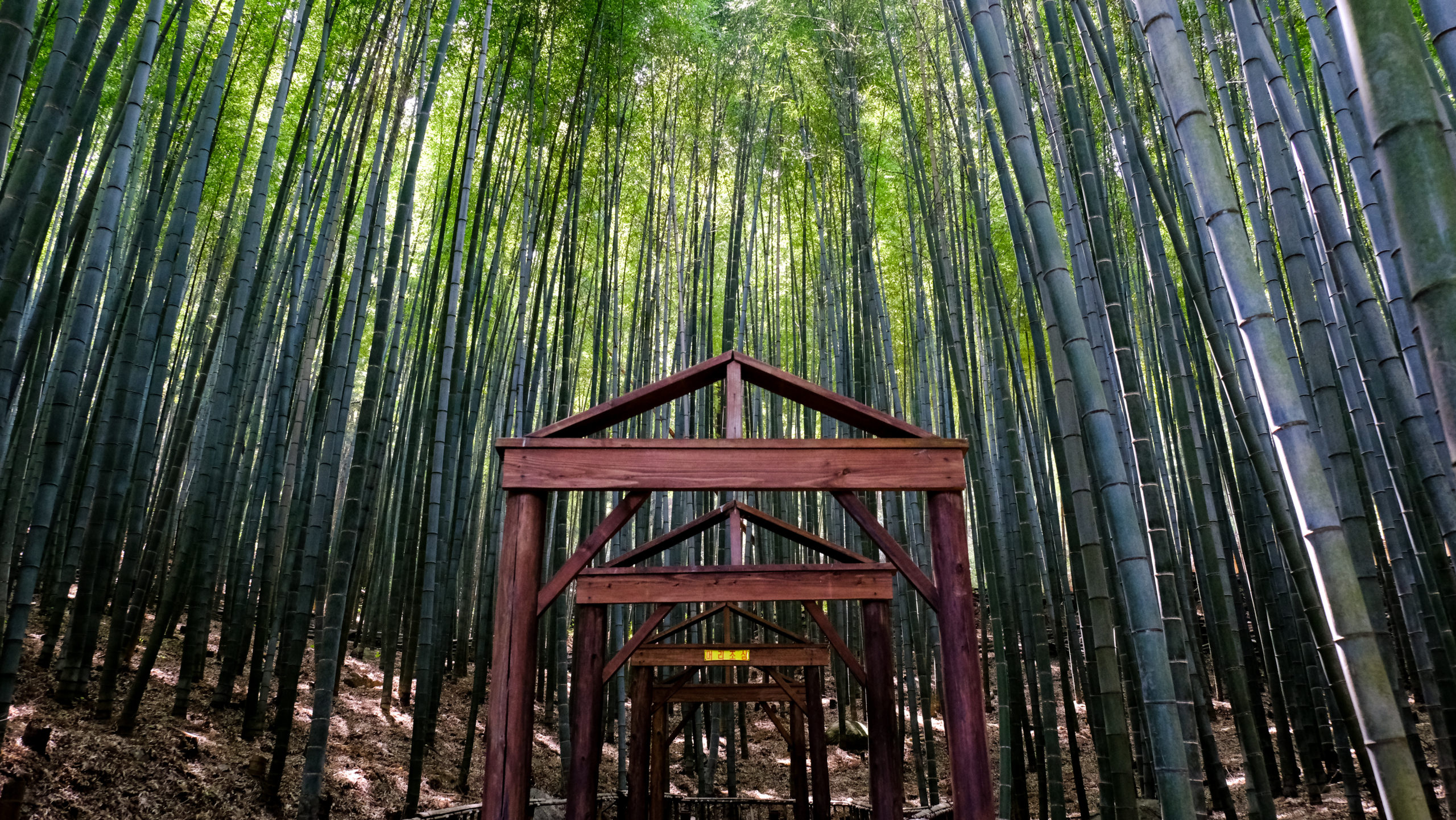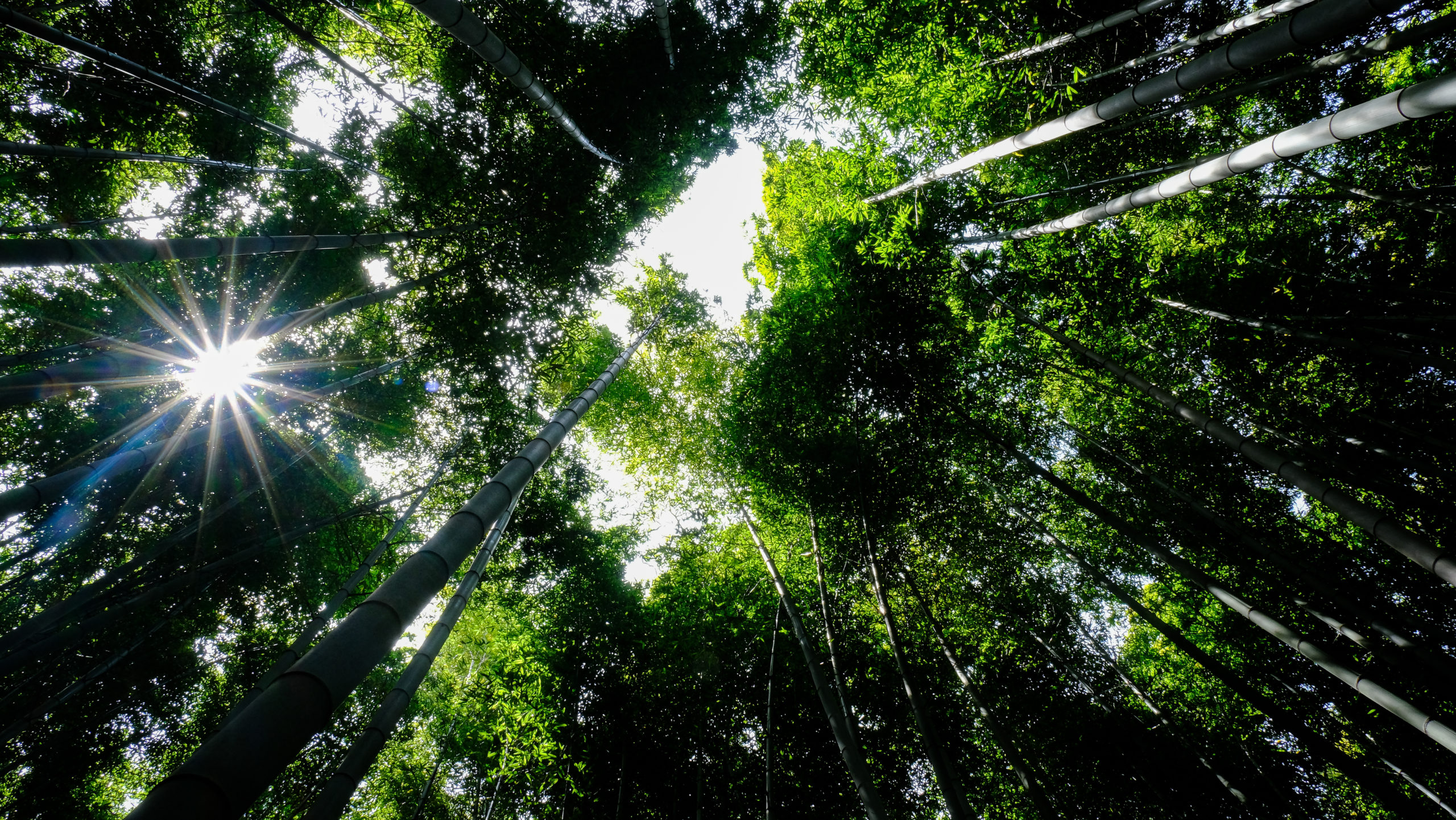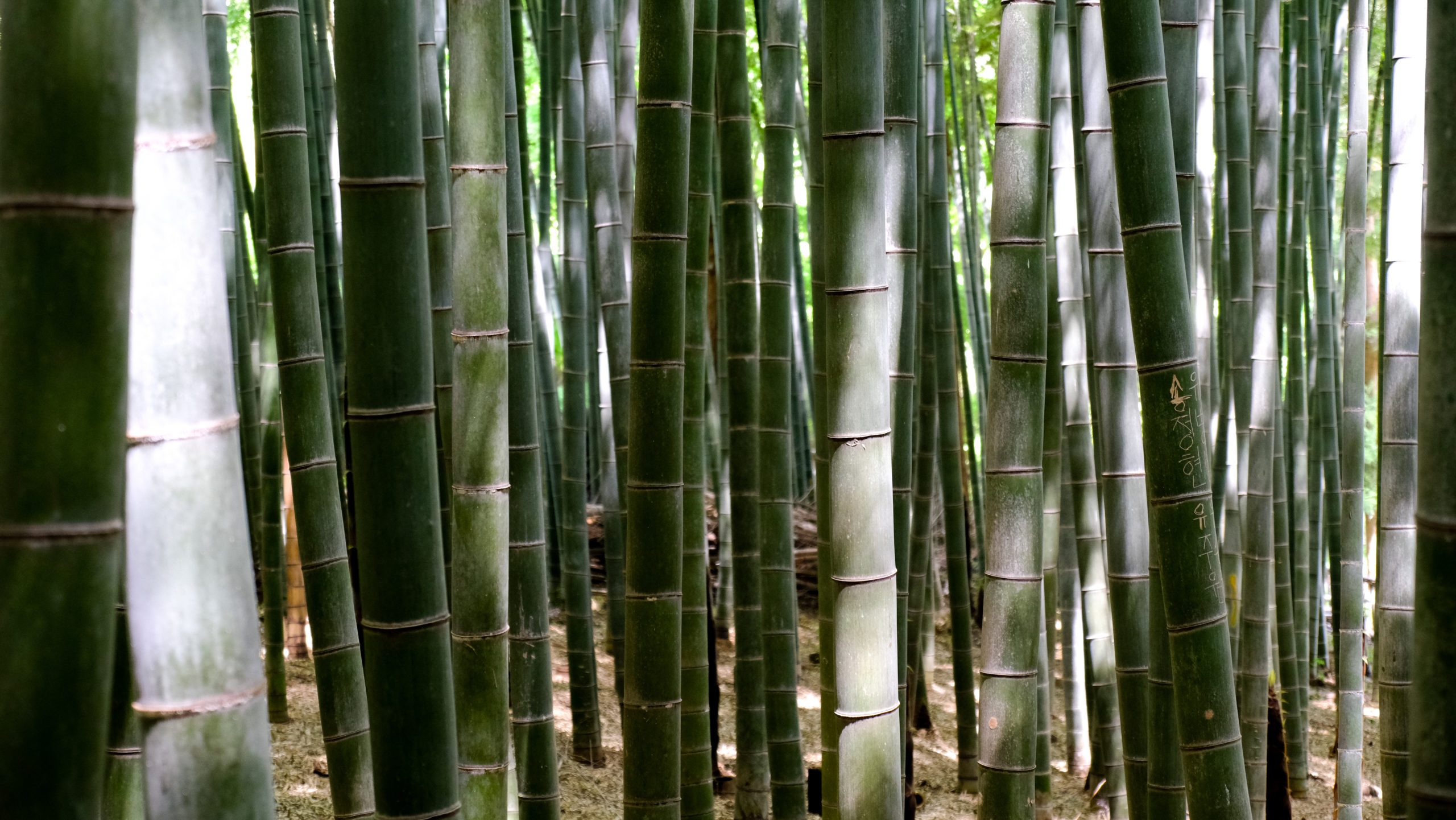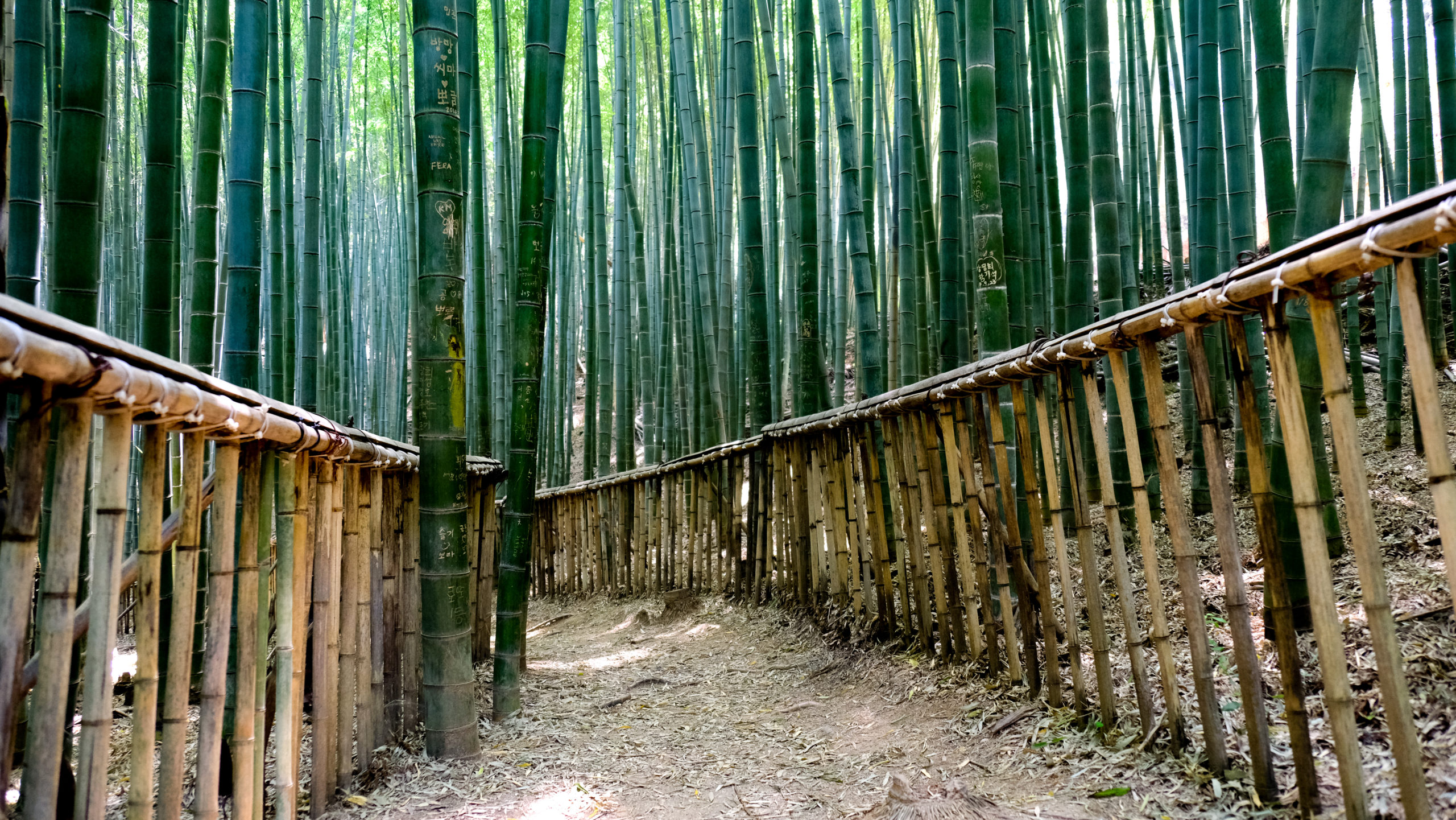 A little more information
Again, you can come from almost anywhere, Seoul, Gwangju, Busan, Suncheon,… The place is famous, there's a lot of people every day and if you are a foreigner, they know that's where you want to go. You'll usually have to change the bus at the bus station in Boseong to get a smaller bus to get to the field. But when I went I took the bus at the U Square Terminal in Gwangju at 7.30 am, got to Boseong at 8.15 am and I stayed on the same bus to arrive at your destination about 30min later.

Allow at least 2 hours to enjoy the scenery and if you want to eat or buy something.

It's open from 9 to 8 pm in summer and 9 to 7 pm in winter and it costs 4000 won (about 4€) to enter.

The place is beautiful all year round, with the new leaves in spring, the mist in fall, the snow in winter, maybe summer is the least interesting, mostly due to the heat and humidity but be careful not to go just after the harvest season.
Want to get lost in the countryside?
You don't have a car, you just rely on public transportation and once you've seen the green tea fields you want to head out to the beach? Yulpo Beach is pretty close by but…
So, since it was around 11 am and I had the day ahead, I decided to wait for the bus not to go back straight to Gwangju but to continue south and see the sea. There's a timetable at the bus stop next to the parking lot and I had to wait about 35 min with two angry wasps who didn't want to leave me alone. Once on the bus, I just got off when I saw that I was about 5 min away from the beach, not wanting to keep going and missing the town. It was early May and the beach was completely empty, it's not particularly beautiful but it's a big beach so depending on the weather, why not?
I stayed there for like 30 minutes, walking around, buying some food at a 7-Eleven to eat on the beach and then… I thought about all the struggle and time to go back to Gwangju. In my head, it was going back to the bus stop near the beach to Boseong station and another bus to Gwangju. But while I was walking, I saw a big bus with the sign "Gwangju" (well, it was 광주, learning the alphabet, is so helpful) at a crossroads. I waved at the driver, asked him if I could buy a ticket and he directed me to a store right next to where it was parked (there's no real bus stop so you got two pictures to help you find the place) and waited for me. It was a stroke of huge luck as I had the luxury of a direct bus straight to Gwangju. I came back around 2pm I believe.


So if you want to try your luck and go to Yulpo Beach, tell me how it went for you!