Coffee shops, restaurants, clothes shops,… they all have a common goal: selling. But to do so, apart from quality, there is one thing that cannot be overlooked (except if you're an American brand like McDonald's, Starbucks,…): being Instagrammable. Korea is a country of hype and we can see people lining up for hours for a cup of coffee, a slice of cake or a pair of shoes, during few days or few weeks and then moving on to the next hot spot. There's such competition, there are no other choices. You have to impress, you have to please and you have to offer to the customers what they wish for: a place where they can take pictures and share them on social media. But I don't want to talk about these places today. Because this trend touches two kinds of establishments that are more surprising: libraries and book shops.

Of course, if you visit New-York, Dublin, Admont,… you're probably going to have on your list the New York Public Library, Trinity College Library or Stiftsbibliothek Admont. The world is not short on breathtaking libraries. But we're often talking about historical buildings or places designed by an architect to be special and attract people not only in that particular building but to the city or county and paid for by public institutions.
Here, in the list that follows, there are privately owned places, new and with the intent to draw customers due to their style.

But enough of this, let's talk about my favorite book shops/libraries in Seoul!

---
Starfield Library
This is the most famous, the one that became one of the spots that cannot be missed when in Seoul, the one that benefits from a premium location (in the heart of the gigantic Coex, in Gangnam), in short, it's in every to-see list, that you love books or not. But what is it exactly? A library, as suggested by its name? A bookstore? Actually, it's almost neither. No book is sold here. But no book can be borrowed either. Only reading inside the place is allowed (and encouraged). Which asks the question of the purpose of this 4 million euros space opened in 2017. When the content is only there to benefit the space, does Starfield Library's only reason to exist is to bring people to the mall?
---
What The Book?
What the Book is now closed forever 🙁
This place is actually not remarkable due to its design or its Instagrammable potential but because this is a 100% English bookstore. It's not a huge place but they have a big catalog that you can consult online (here) and they can order books from the US if you want a specific one. No surprise here, it's based in Itaewon and the staff speaks English. There're a lot of second-hand books at low prices and a big section for kids. There're also magazines.
---
Book Park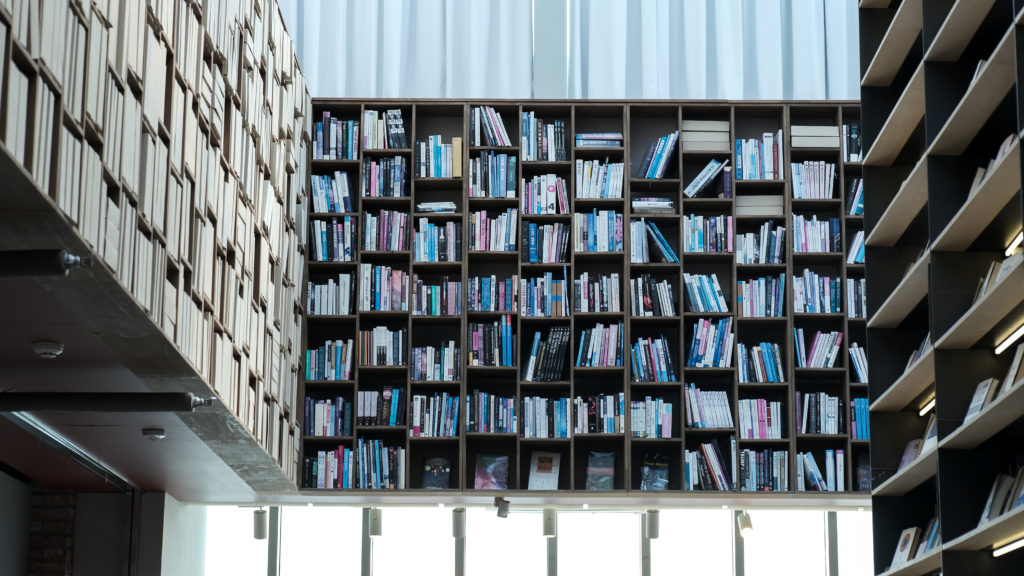 We stay in Itaewon for this bookstore where design hasn't been overlooked. With its blue and grey tones and the big windows, this is the perfect place to stay a couple of hours. More than just tables and chairs are waiting for you with comfy armchairs, couch, and other unorthodox seating places. Pretty popular and in the same building as one of the theaters of Seoul, it's big, bright in certain places and nicely dark in others and thousands of books await you. One thing I really like is the number of reading spaces, all different. And it's also pretty nice if you have kids, I don't know about the numbers of books in English they are offering but the kid zone is very cool.
Arc N Book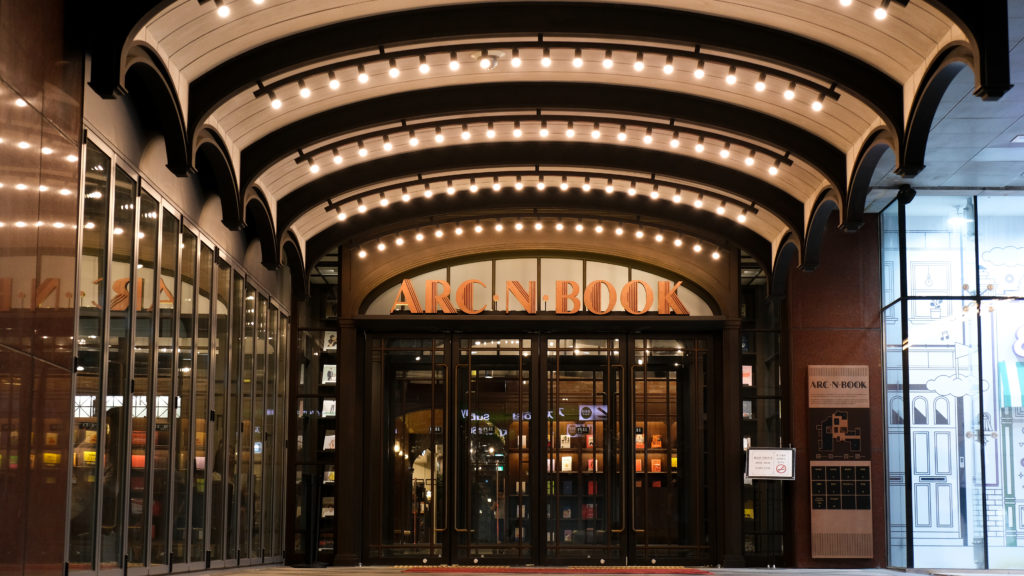 Yes, the arc is the main feature, the two tunnels of books over your head are great and yes they look fantastic in pictures but also, this is a really cute bookstore. It's all about subdued light, comfy leather couches, British inspiration, awesome audio and there're even a few restaurants in addition to the traditional coffee corner. They pride themselves to not just be a bookstore but also a lifestyle shop. Like most of the libraries here, you can almost only find kids, young adults, fantastic and a bit of SF if you are looking for English books. I don't know how cool they are with people reading books on the shelves but magazines are for sure fine. Euljiro 1(il)-ga metro station is directly connected to it.
SeoulBookBogo
Seoul Bookbogo might not be too well known for now, but it's probably going to change fast. With its insane architecture, it's probably the most beautiful bookstore of this list. Although it doesn't have a reading space (except for the cafe), people were sitting on the floor enjoying the books. This is the most recent establishment of that list and you can find it by walking a couple of minutes from exit 1 of Jamsillaru. But when you look beyond the visual, it's getting even more interesting. This is a bookstore run by the Seoul Metropolitan Government but here's the deal: inside the books are not categorized like you're used to, you cannot just go to the young adults or economy sections because the books are organized by bookstores… All the books (and there're more than 120 000!) come from 25 different second-hand libraries that don't have a lot of visibility due to the bigger chains or online. These libraries make a selection and "give" them to Bookbogo which takes 10% but the rest goes to the original seller. It's as if each of the 25 bookstores has their own little corner there. Instead of letting those books in a place where they probably won't have any visibility (and a majority are in almost perfect condition), they have a second life here and you can buy it at a discount price. Told you that it was the coolest place.
Oil Tank Culture Park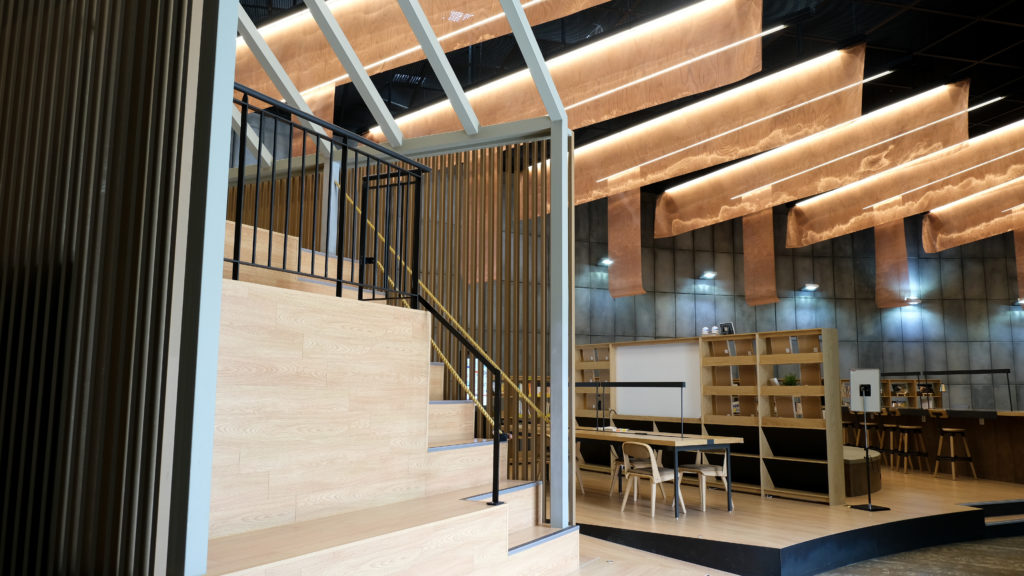 Special entry: the eco-library inside the community center in the Oil Tank Culture Park

This is a very small place, with a few dozens of books only and it's only in Korean. You can't buy books or even borrow one I believe so it might be the kind of place where you bring a book there to read in this one of the kind places. You can also bring a laptop to work and study. You might want to divide your time between the library and the very cute cafe, Tank 6, one level below.