Cet article est disponible en... / This post is also available in:

Français
Archery is a very popular sport in South Korea. Parenthesis of 'you might be able to shine at diner one day with this information but probably not': since 1884, Korea won at least one gold medal at every Olympics. They won 39 medals in total, 23 were golden ones. In Rio, in 2016, Korea won gold in EVERY categories, individuals and team. If you feel like you need to know more about this insane capacity to be invincible, you can watch this video. You're welcome.

In France, we are football world champions so archery isn't really something we care about much. But I already practiced it a few times in my life, especially during camping holidays in the South of France. I don't have any strength in my arms but weirdly I'm pretty good at it. So when someone mentioned it, I said yes immediately.
Arrow Factory isn't the only establishment to offer indoor archery and themselves have several places around. The one I went by is in Hongdae, one of the trendiest and liveliest neighborhoods of Seoul. It's close to the stations Hapjeong (line 2) and Sangsu (line 6) and you'll have plenty of options to have a drink or grab a bite around.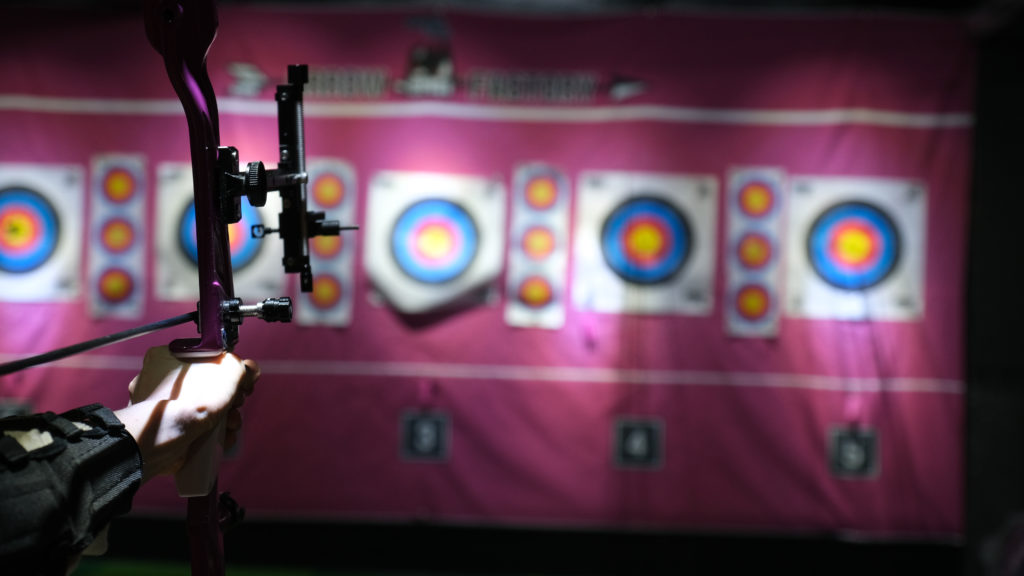 We were two and at first we were wondering if we should've booked in advance but since this particular thought happened about 30min before getting there we just went by. It was during a weekday, at 5 pm and the cafe was empty except for a couple. One of the employees greeted us, in English and helped us get prepared.

And I have to say, it's pretty serious. In France, basically everyone can pick a bow, no protection whatsoever and try to hit the target. Here, we have to follow the rules. Which means protection for the arm, finger and torso.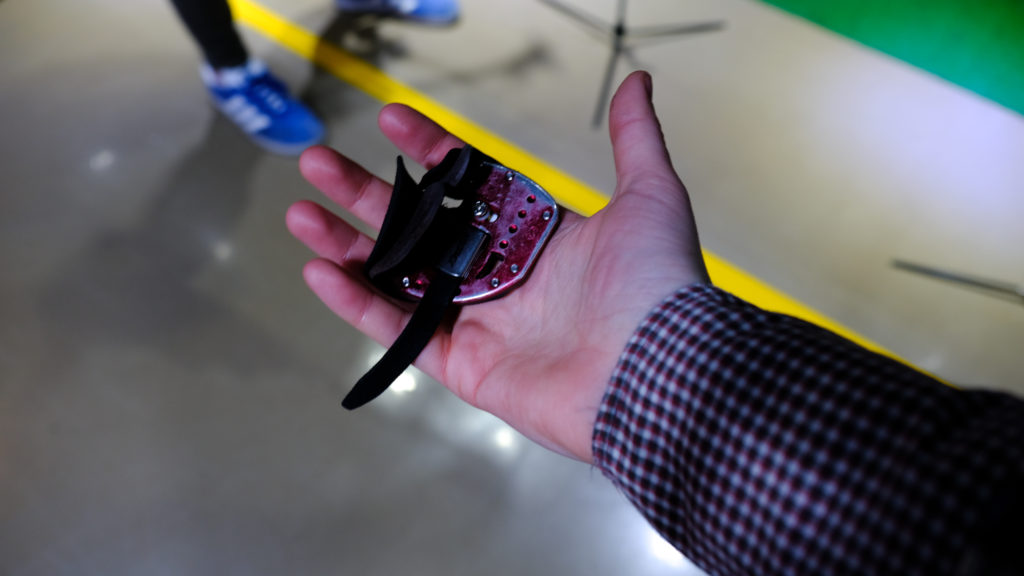 So obviously, I refused the lesson by saying that I knew archery (and seriously, you put the arrow on the bow, raise your arm, pull the string and try to hit straight, no need for a Master's degree). Which led the employee to politely ask me what tension I wanted for the bow… Well, at least I did learn a lesson. No more showing off.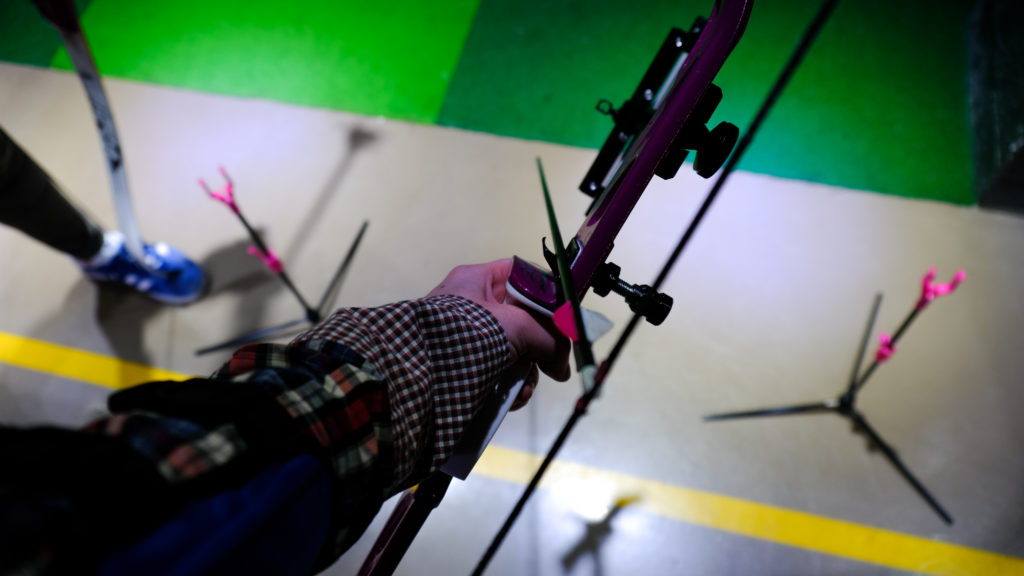 The bows are in perfect condition and they are really good ones and there are a lot of choices depending on your level and morphology. I got a big pink/purple bow, really beautiful and then, after getting my quiver and the arrows I got down to business.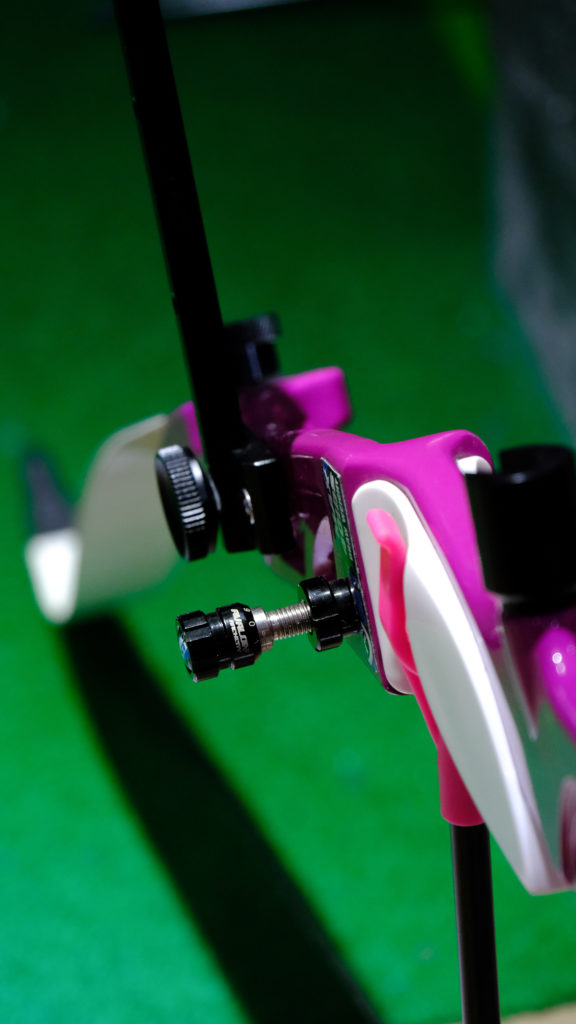 So, let's say it this way: if I were to be chosen for the Hunger Hames, the bow wouldn't make it my Top 10 of weapons of choice. I could touch someone, sure, but we first should agree on them coming about 30 meters away and not moving for about 15seconds. My hope for a national team selection before the end of the year is pretty dead.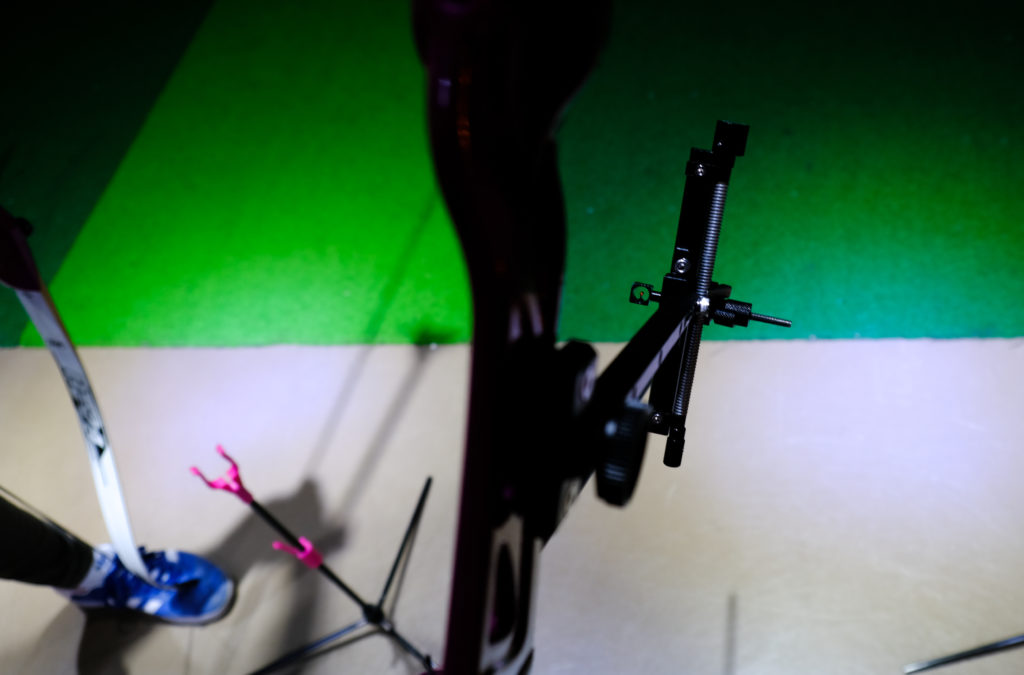 Also, if archery isn't for you, there are crossbows and knives as well.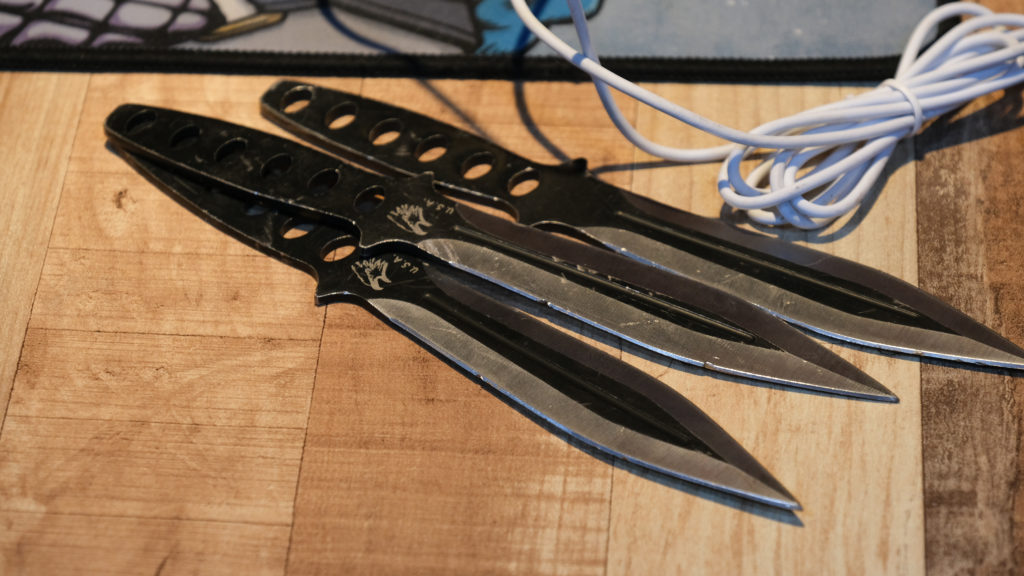 Les infos :
Info:
Archery Cafe "Arrow Factory"
https://arrowfactory.co.kr (in Korean)
15000 won for an hour, 30 arrows for 10000 won