Cet article est disponible en... / This post is also available in:

Français
Do you remember seals? You know those old things used to identify the sender of a letter while assuring the privacy of the document. Who didn't play with wax as a kid to create their own royal seal?

Anyway. Seal in Korea is different. And it's still very important. Because in China, Japan and Korea, a seal can replace a signature.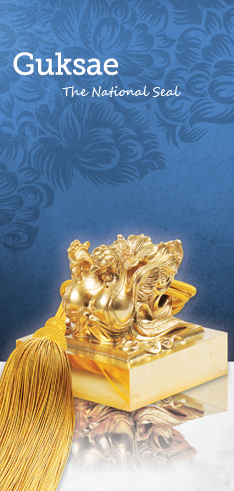 Allow me to give a little lesson about the seal in Korea (very short because I don't remember much of the presentation): the first seals are from the 2nd century before J.C. During the different dynasties, emperors and kings always had personal seals but since 1949, Korea at 5 official seals. Since 2011, there're two phoenixes and a Mugunghwa, the national flower of the country. To know more about the official seals, that's here.
Wood, metal, jade, ivory, bamboo, plastic, the material is only limited to your wallet. Contrary to the seal that we are used to, here, it's not a question of relief. A red paste, often composed or plants or silk is used to transfer the engraved inscriptions from the seal to the paper. Two techniques are used: the characters are engraved and they stay white while the rest is red or the outline is engraved and the characters will appear in red.
The seal or Dojang (도장) is still a very present tradition for Koreans. Receiving or go to make your first Dojang when you become an adult is an important moment. This big role in society even know can easily be explained: in 1945, the literacy rate in Korea was at 22% (at the same time in France it's more than 90%). Since a majority of the population has trouble reading and writing, seals are a convenient way to identify or sign official documents. Today, the situation has obviously changed (99% of the population knows how to write and read) but dojangs are still there.
So why I am talking about seal today?
Because I made mine! I didn't go to a shop to have it engraved, I engraved it myself! And that wasn't an easy thing to do. Because, yes, coming home after a vacation in Korea is one of the most touristy things to do. Frankly even using it at home it's still a very classy souvenir. It's really easy to go to Insadong (one of the most touristic neighborhoods of the capital specialized in traditional products) and pay for a seal. You can ask for anything even if most people ask for their name and then ask for personalization of one of a side of the seal (drawing, letters,…)
Back to my experience. I went with the Seoul Global Cultural Center, an organization dedicated to foreigners in Korea that offer a lot of activities every week like dance lessons (Kpop fighting), cooking classes, pottery, painting, crafts, walking tour,… Almost all the activities are free. Literally, 0 won. You only have to register in advance but be careful, these activities are popular!

So 'Make your own stamp' lasted 2 hours, 20min of a presentation about the history of seal and their importance in Korea, 10 min of explanation for the tools, how to use them and how to succeed in making a nice seal. We were about 30 in the National Museum of Korea, excited to create something so foreign to us.

I have to say that I was very surprised by the quality of the seal given. It was big and the material was very beautiful. I didn't really expect that much from a free activity. I look up to other seal making experience and they often cost around 80€.
---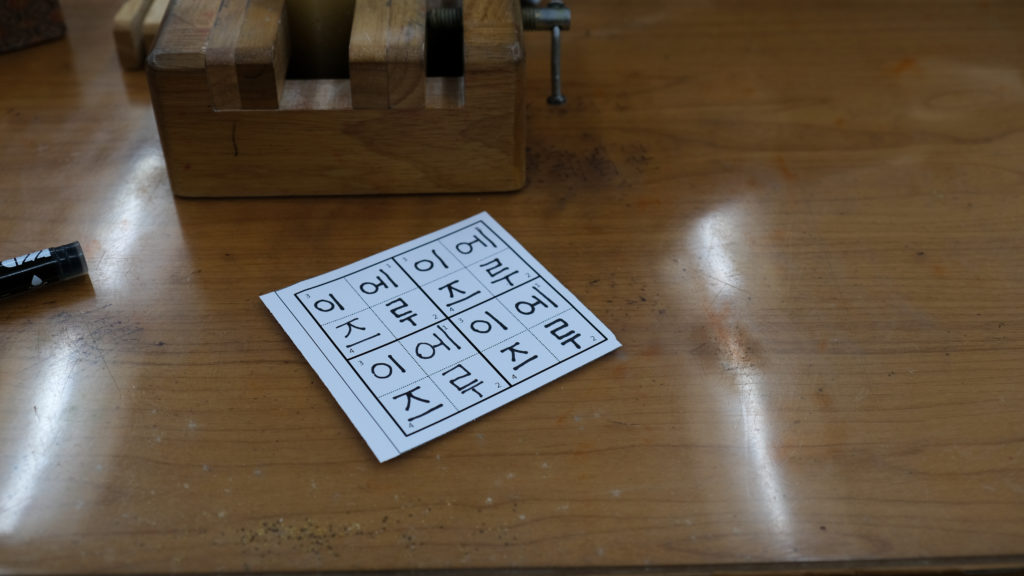 ---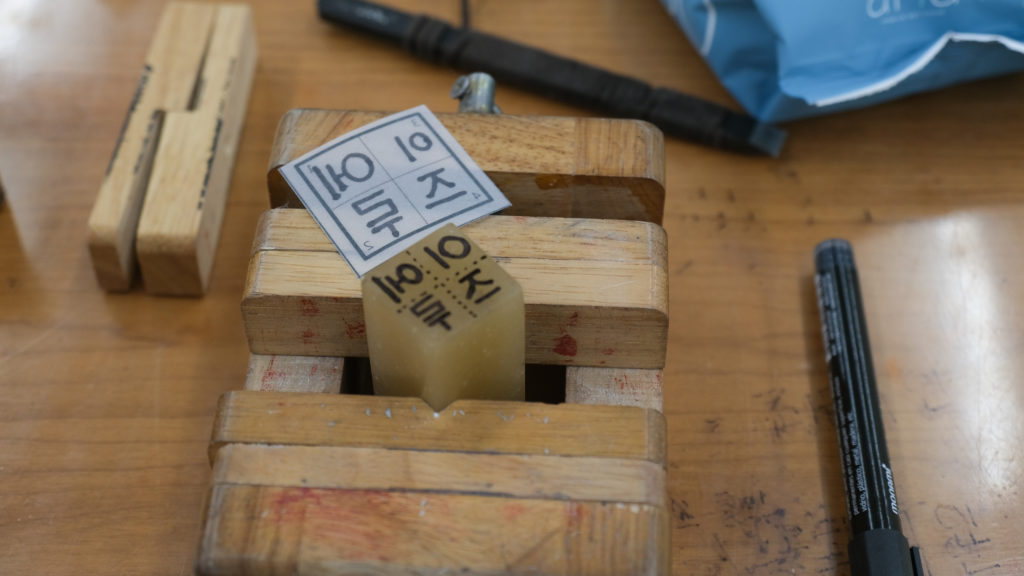 ---
---
---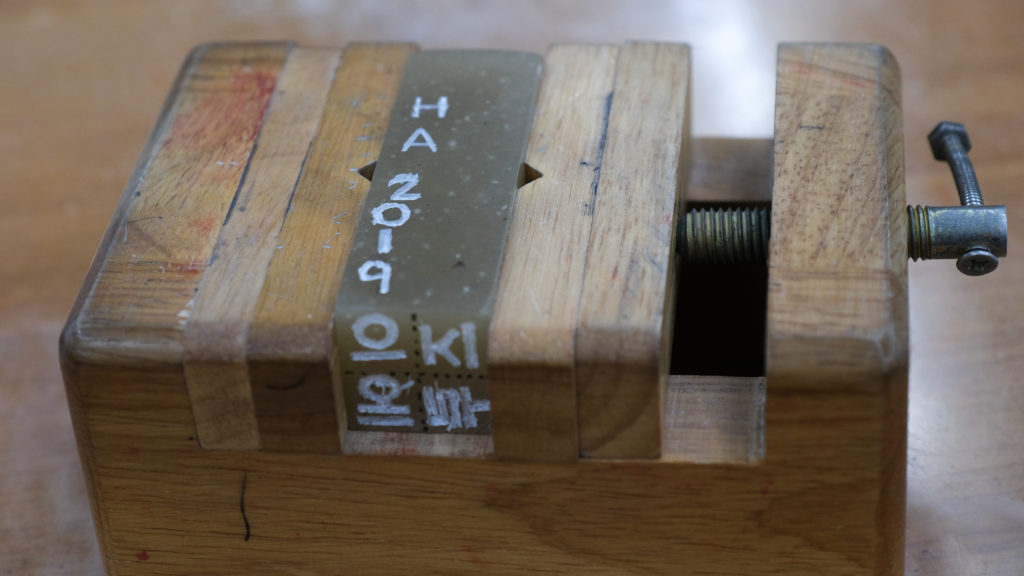 ---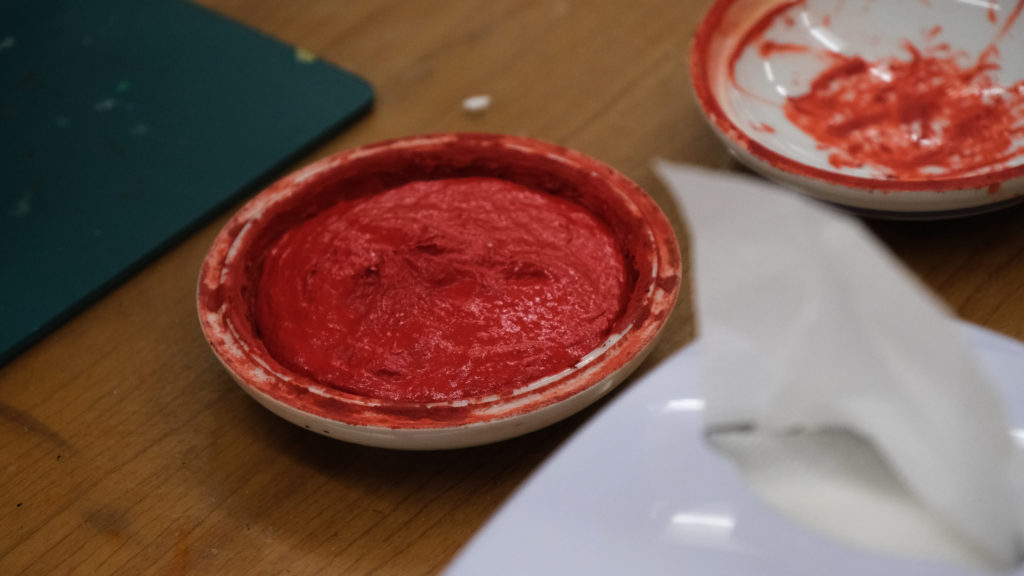 ---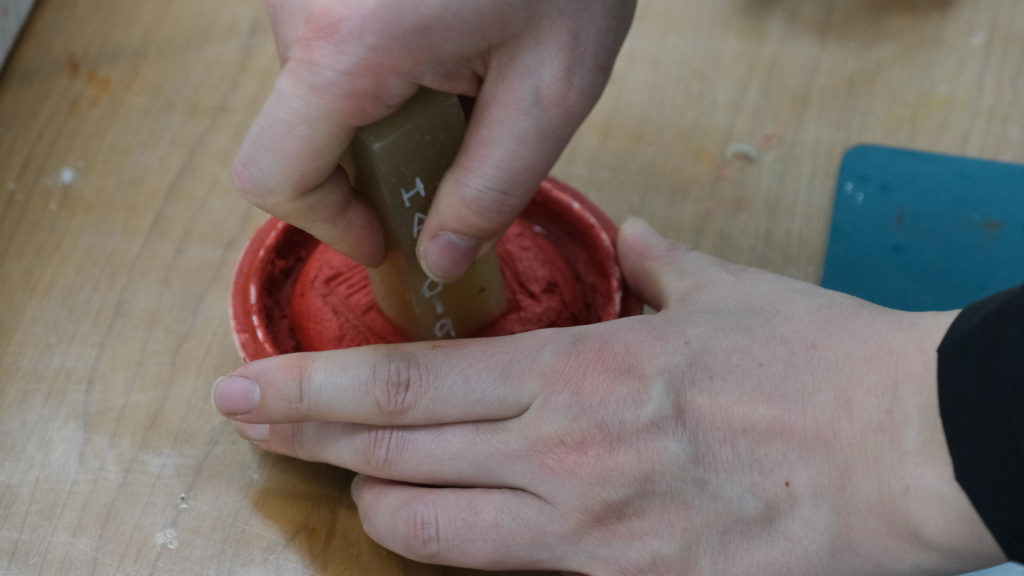 ---
Activities of the Seoul Global Cultural Center are open to everyone, you can register even if you're only in Seoul for a few days. They are in English and Korean. But restrictions can happen. Because of the tool used to engrave the seals, kids were not allowed for this one. You'll find the full calendar and all the info needed on their website and their Facebook page.

For those of you who want someone else (with actual talent) to do it, you'll find plenty of shops on the main road of Insadong. One of them even received a visit by Queen Elizabeth II in 1999…